Lessons Learned from Frank McCourt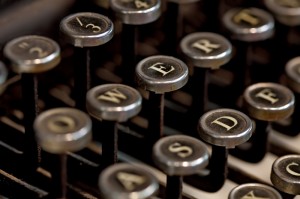 I was a junior at Stuyvesant H.S. when I was finally able to take Frank McCourt's much-coveted creative writing class.  Stuyvesant was indeed a magical place for kids like me, the daughter of immigrants who could not afford tuition at the elite private schools that offered a comparable education.   As ninth graders at Junior High School 125 in Queens, my friends and I had made one of our first subway trips into Manhattan unaccompanied by adults to sit for the Stuyvesant entrance examination.  As our group of about a dozen, most of whom I had known since kindergarten, approached the building, my friend Lisa remarked, "This is the school our parents want us to go to?"   Today, Stuyvesant is based in a modern building complete with indoor pool in Battery Park City near the Wall Street financial district.  Back then it was on the lower east side of Manhattan, in a rundown, dingy building with clanking, hissing radiators and chemistry lab rooms that looked like they pre-dated W.W.II, a hazmat site of asbestos and lead paint.
But in those halls had walked many National Merit Scholars, Westinghouse Talent Search finalists, and even a few Nobel Laureates.  Students were not simply expected to go on to college, but to the Ivy League and Seven Sisters, the MITs and Cal Techs of this country.  At a class reunion, I looked around the crowded Manhattan nightclub and realized that every third person in the room was a doctor.  It was an immigrant parent's dream come true.
I fondly recall many of my teachers at Stuyvesant.   Even among these stellar teachers who were also lovely human beings, Frank McCourt stood out.  In a daily schedule filled with learning chemical equations, memorizing the enzymes of the digestive system, translating Cervantes into English, and writing reports on the Franco-Prussian war, Mr. McCourt's class was simply fun.   The only thing I can remember not liking that semester was reading Moby Dick.   (I thought it was boring and completely overrated – please forgive me Mr. McCourt!  I promise to try reading it again, now that I'm an adult.)  The rest of the time we read short stories by the likes of Fitzgerald and James, and wrote about what made macaroni and cheese such a sublime dish (sublime was a favorite word of Mr. McCourt's, one I had to look up in the dictionary the first time he said it in class) or how the air at Coney Island smelled of Nathan's hot dogs, with the salt of the French fries mingling with the salt of the sea.
Mr. McCourt's unorthodox teaching style was a welcome reprieve from the pressures of the day.  When the weather turned warm that spring, we sometimes walked into his room for class only to find the words "Meet me in the park" chalked on the blackboard.  We would immediately fly out of the building, leaving our book bags piled in the vestibule of the 16th street entrance (this was an urban school and lockers were only seen on the fictional suburban high schools in television shows) to meet him in the little patch of green with benches across the street and hear his stories.
Mr. McCourt's storytelling is my most vivid memory.  Of course, he had a wonderful Limerick accent that was just made for regaling folks with tales.  One in particular I recall was about a Catholic priest during one of the many armed conflicts that plagued Ireland (unfortunately, my knowledge of Irish history is practically non-existent and I cannot remember which one).  The priest traveled a lot during this violent period, and each time he cleared security at the Dublin airport the guards recognized him and laughingly asked, "Now father, you don't have any guns in your suitcase, do you now?"  They had a good chuckle as the priest shook his head from side to side and replied, "No, my son."
But this priest was sympathetic to a particular group who learned of his travels, and it wasn't long before they approached him with a mission: smuggle some firearms into the country.   So the next time the priest arrived at Dublin airport security, he had some guns in his Samsonite luggage.  Being a man of the cloth, the priest honestly answered to the guard's usual inquiry with, "Yes, my son, I do have guns in my suitcase," and the guards laughed, slapped him on the back, and waived him through without any inspection, this being a pre-9/11, pre-X-ray machine time.  Of course, a lot of the charm of the story is lost in writing it down, because I just can't write the accent, the little asides, the mannerisms that Mr. McCourt injected into the story when he told it to us.
I read an essay by Mr. McCourt – Learning to Chill Out in Inventing the Truth: The Art and Craft of Memoir (William Zissner, ed.) — that reminded me of another aspect of his personality that I admired: his humility.  Very early in the semester he told us that he felt intimidated in his early days at Stuyvesant.  Like many of our teachers, Mr. McCourt had started his career in the New York City public education system at schools in some of the city's poorer, more dangerous neighborhoods.  He spent a lot of time yelling, trying to maintain order among the kids who wandered into class long after the bell had rung and started conversations with their classmates, completely ignoring the man talking at the front of the room if they weren't angrily shoving desks and chairs at him. How surprised he was, he told us, the first day of his first class at Stuyvesant, when the bell rang and each student was already settled in his or her seat, notebook open, pen in hand poised in the air, thirty sets of eyes turned on him silently waiting for him to begin to teach them.  What the hell was he going to do now, he asked himself?
I appreciated this story because I too was a bit intimidated by Stuyvesant.  Not because it was academically challenging, as I was the equal of any brainiac there.  It was because, as Mr. McCourt pointed out in Learning to Chill Out, many of the students at Stuyvesant were upper middle class.  I realized how different I was when a girl in our class graciously invited me to the first big (meaning it took place at night) party of my first year at Stuyvesant.  I lived in a rent-stabilized apartment in Woodside, Queens, with my parents and my younger sister, with whom I shared a small bedroom.   My family was solidly working class.  So when we arrived at the house for the Halloween party, I assumed that the woman who opened the door dressed in a traditional black and white uniform with a lace doily on her head was dressed in a Halloween costume.  It took me a few minutes before I realized that she was the maid.  Though the huge house was in Jamaica Hills, another neighborhood in Queens, I just couldn't grasp that my classmate and I lived in the same borough.  Stuyvesant was my first experience in a lifetime of learning how to move among the well-to-do.
As an adult, I quickly purchased Angela's Ashes when it came out.  I was thrilled to support a man who had dedicated his life to teaching children enjoy such critical and monetary success when he was well into his sixties. Reading the book also gave me hope.  When I was in Frank McCourt's class in 1980 I dreamed about being a professional writer.  After I put down Angela's Ashes my first thought was, "It's never too late."  Mr. McCourt was still giving me the gift of his encouragement long after I left his classroom.